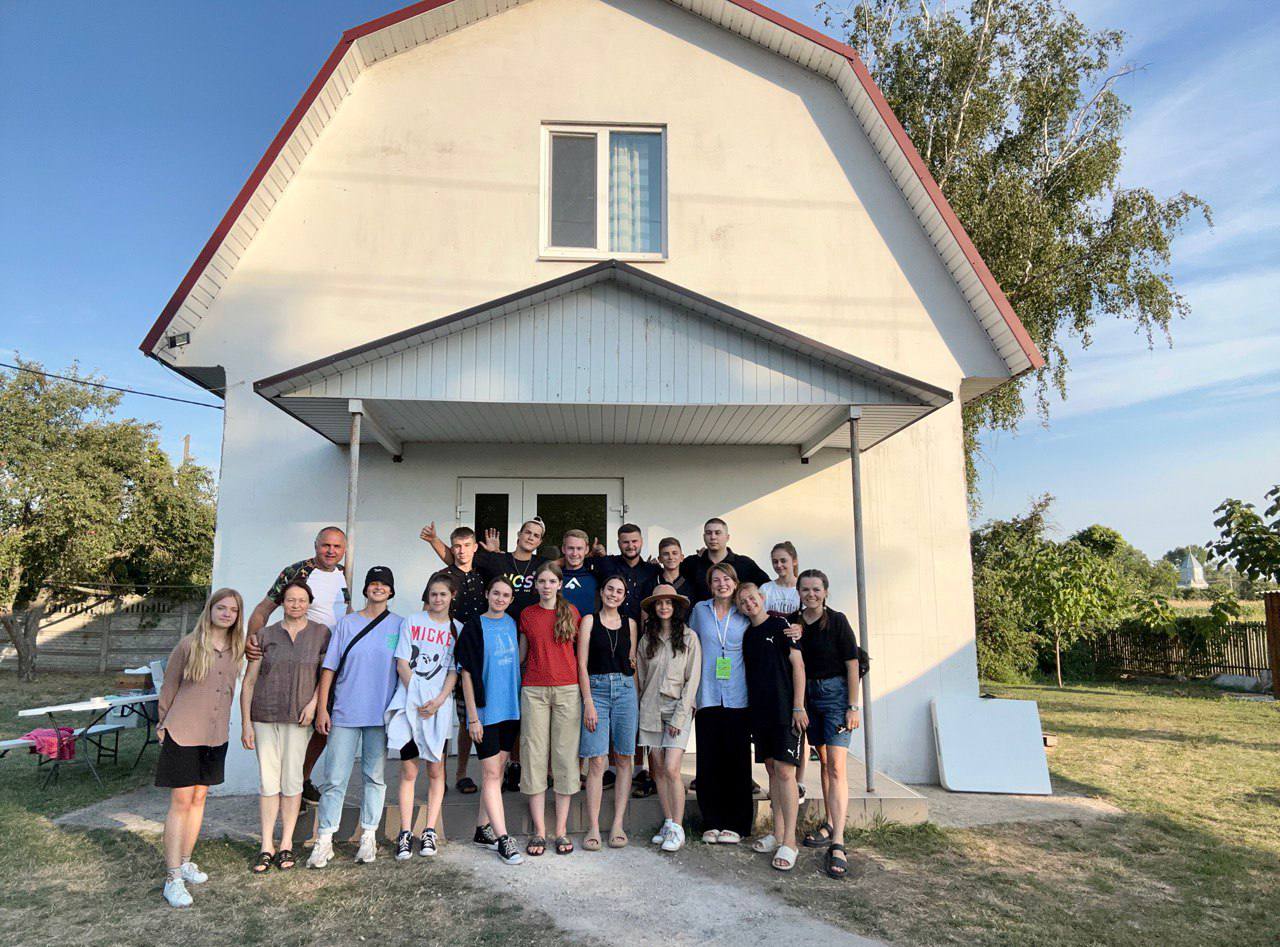 Last month of the Summer 2023
What a summer we had! So many events and opportunities to serve! Here are some higlights from the last summer month.

We are grateful we can still bring the good news and joy to the kids in the country, where there is an ongoing war. We are grateful for God's guidance, protection and wisdom!

We just finished our last camp in Pridneprovsk, Dnirpo region. Last week we were able to serve in Cherkasi region, where we were invited by amazing local pastors. Last few years they weren't able to organize kids and teens camps because of COVID and the war. Now they plan is to start gathering kids and teens on regular basis.

Work with teens in Znamenivka

Summer is especially busy season as we continue to work with our own teens in Znamenivka as well, spending time together. Games, fellowship and testimonies is our favourite time! Some of these teens even helped at the kids camps!


Our team in Poland was doing kids camps for ukrainian children as well, serving those kids who left Ukraine as refugees and started a new life there. It's beautiful to see how teens whom we serve at the teens clubs are now serving with us at the camps.

Last month two of our own missionaries got married - Polina and Karen! It was such a joy to see them on that day. Both of them were loving the Lord and serving Him for many years and now they will serve Him and love Him as a family! We are so happy for them!


They both have dedicated their lives to the Lord at our youth camp and experienced life with us at the missionary base for years. If you want to sow into the new family here is the link to do it:

Now is a good time to look back and celebrate everything that the Lord has done. It's time to rest and plan our new season. In a few weeks we will help at the kids camp in an orphanage in Ternopil and will be getting ready for worhsip school that will take place in Znamenivka, Dnipro.

We thank you for your prayers, for your financial support and for your love! It means a lot and we are so grateful!


This summer we used our vans and cars a lot! It was a lot of travelling and we need to take care of them! We hope you understand how crucial it is for the ministry and therefore we want to invite you to support us and help us cover these expenses and get ready for the new mission trips!

"His Lord said to him, 'Well done, good and faithful servant; you have been faithful over a few things, I will make you ruler over many things. Enter into the joy of your lord."
Matthew 25:23