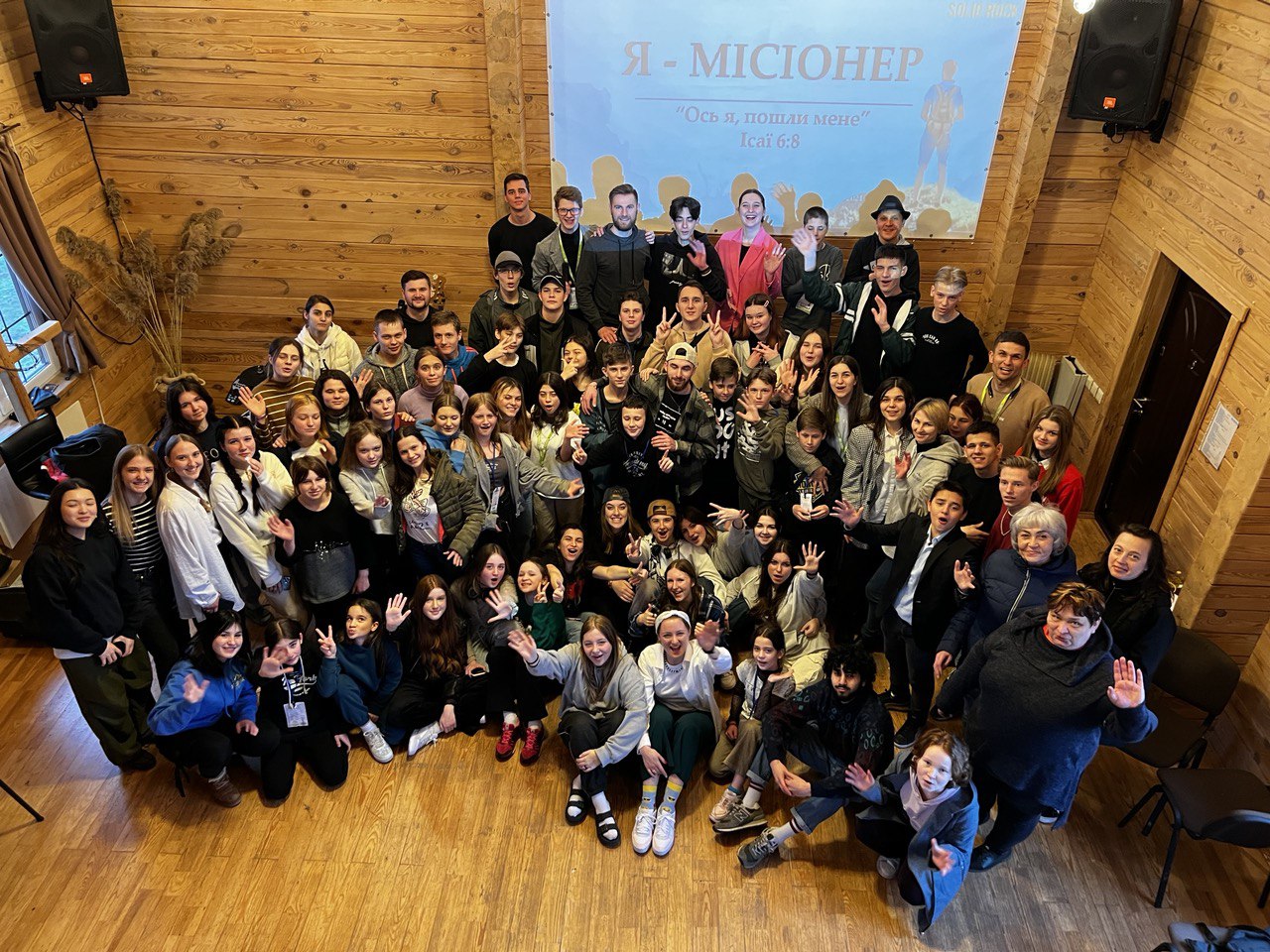 Last week we had a missionary school. The purpose of the school
is to raise young leaders within Ukraine. Teens
Missionary School is what we do to make the vision a reality.
We host 3 Missionary Schools per year. One in the fall, winter and spring. This time, 48 teenagers participated in the school that we called "I am a Missionary".
"Here I am, send me!" - this was the main prayer and motto of the school. "Let me be your hands, let me be your feet, let me be your voice, Lord!" All of the services, quests and seminars were build around the following thoughts: to be the hands and feet of Jesus, to build His Kingdom on earth as it is in Heaven.

In the morning, we had seminars explaining what a mission is, how to be led by the Holy Spirit, character of a christian, team & dealing with conflicts. This was the time when God was equipping the teens with His truth.

God called us to preach the Gospel to expand His Kingdom. But in order to preach, we don't necessarily need to travel to other countries. We can do it in the place where we are. Teenagers learned the basics - how to preach simple gospel, as well as different ways of evangelizing - how to do it in the way that you would be heard.
We believe a healthy and supportive community is crucial in our walk with Jesus! We were reading the Bible together, praying for each other, and sharing experiences.
Our amazing team leaders were pouring into these precious hearts and sharing their own journey with the Lord!
In the evenings during services and worship time, Jesus was healing, delivering, and touching their lives!
We are thankful for everyone who supported us and joined us in this project! All together we are impacting this young generation who will run for Jesus with love, truth and fire!

Thank you for your support

We received invitation to do one more Missionary School for teenagers but this time in western part of Ukraine, which we believe is the door opened by the Lord. Please pray for our team to get ready and every young heart to be prepared for this time. And that every financial need would be met!
Thank you and may the Lord bless you abundantly in Jesus name!
"Therefore go and make disciples of all nations, baptizing them in the name of the Father and of the Son and of the Holy Spirit,
and teaching them to obey everything I have commanded you."

Matthew 28:18-19