Mission Field in Tanzania
God is on the move in Tanzania!
After completing a 3 month BootCamp with Christ for All Nations, together with other evangelists we departed to preach the Gospel. Just in the first day we have done 8 Kids Crusades. Also the same week, I personally had the privilege to preach the Gospel and lead over 1,000+ children in repentance to receive Jesus into their heart as their Lord and Savior.

Kid's Crusades

The Kid's Crusades have truly captivated my heart. The children are so open to making Jesus thier best friend. Many of our crusades were in uncharted territories. At times, four-wheel drive vehicles were unable to make the journey. We ended up walking further than one mile to reach the school. Our presence was so impactful we were always welcome back again.


The future of Tanzania

I truly believe the next generation in this country will completely bring a gospel reformation to not only the youth but every sector in the corporate and religious world. The Kingdom of God shall advance and we will continue to ensure every tribe and tongue hears the gospel.
Children bringing home their first book!
Most children in the rural villages of Tanzania have never had their own book. Although teachers have possession of books, most children aren't allowed to take the books home. As we were driving back to town, you could see the joy on each child's face as they carried their very own book home.
Revival
Children of different faiths are hearing the gospel message for the first time. We have witnessed hundreds of children from different religions responding to the gospel.
"One way Jesus,… One way Jesus…."
This was the chant many of the kids would sing as we would leave their schools. It takes just a simple yes to accept the call of God in your life and you can watch God do so much more through you!

Mbeya, Tanzania
Today, our journey was filled with lots of glory, miracles and divine appointments. As we left our hotel early in the morning, we drove away from the city for about an hour. This was a very challenging road filed with lots of bumps and curves into the mountains.

We started preaching in the villages and towns that are probably forgotten by most of the people that live in the city. In every village we had the greatest miracle, which was salvation, healing, and deliverance.

While we were coming back, we stopped to preach at another town and it turned out that there was a funeral. So after the outreach we went to attend the funeral, where the Gospel of Jesus and the message of hope was preached to over 600 people. One of the evangelist called people to receive Jesus, there were many who responded with applauds and sounds of joy.

Miracles

At our last outreach I had preached on healing and prayed for the sick. One man was healed from chest pain, another back was healed and all pain left completely. A young man was healed in his left knee and he was able to run with me to demonstrate the miracle.

There were so many testimonies of people being healed through the power of Jesus Christ. I recall a man who was healed from migraines . Also, one man suffered from back pain for 6 years and he was also healed. He said "all pain left his body Immediately ". One man by the name of Ezekil testified that he had pain all over his body and after the prayer all the pain left.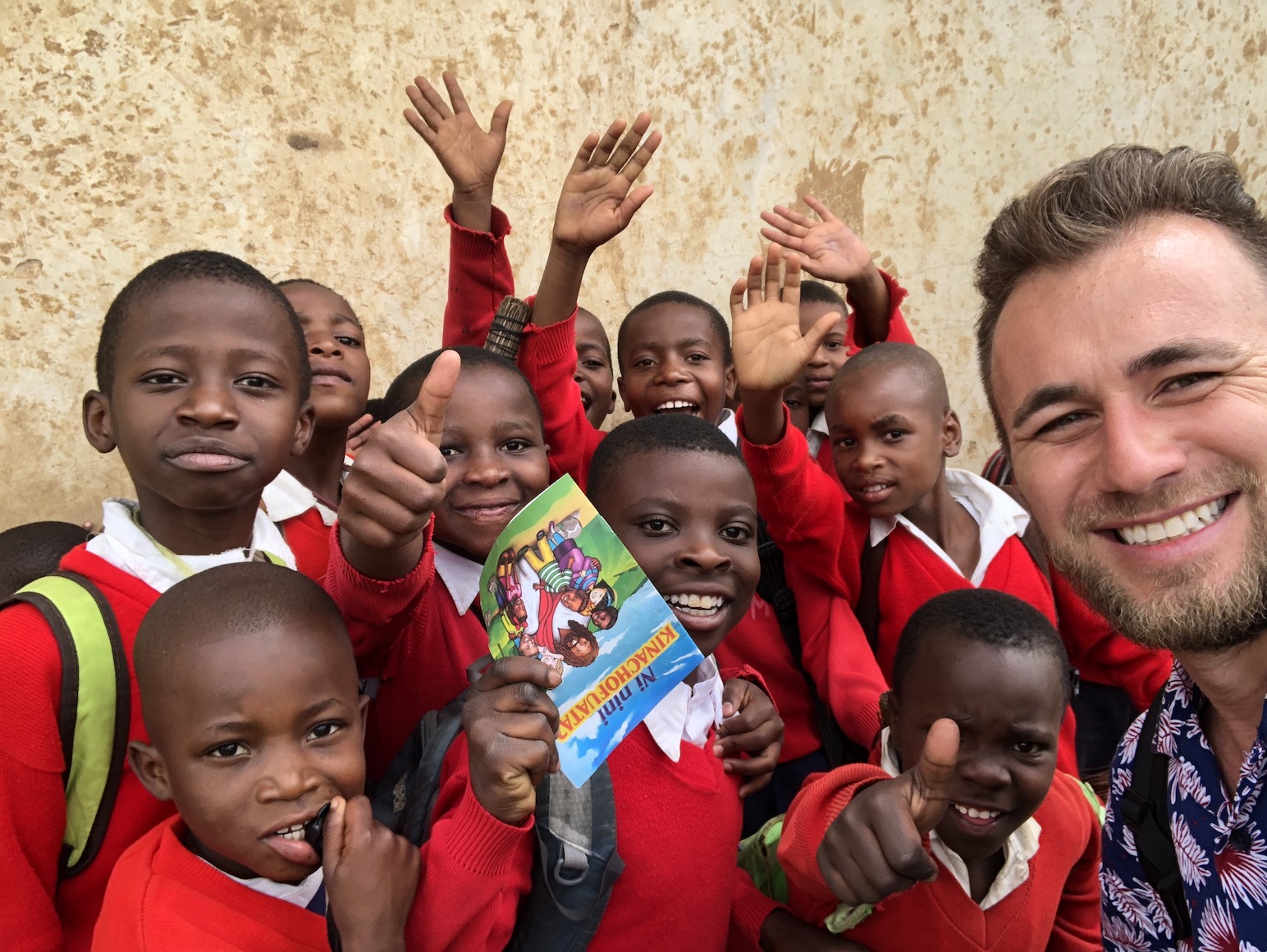 All Glory to God!
All the glory belongs to Jesus because we only lay hands on sick but He does the healing. It is so wonderful to see that the Gospel of Jesus is being accompanied by miracles, signs, and wonders.

A Personal Invitation to Partnership
Julia, Gloria and I have given our life completely to full-time ministry and living by faith. God is our provider and He always provides through generous people like you.
As you become our partner Today we become your hands and feet on the mission field.

It's our honor to invite you to partner with God and His Mission here on earth.
For venmo use @Slavik-Go