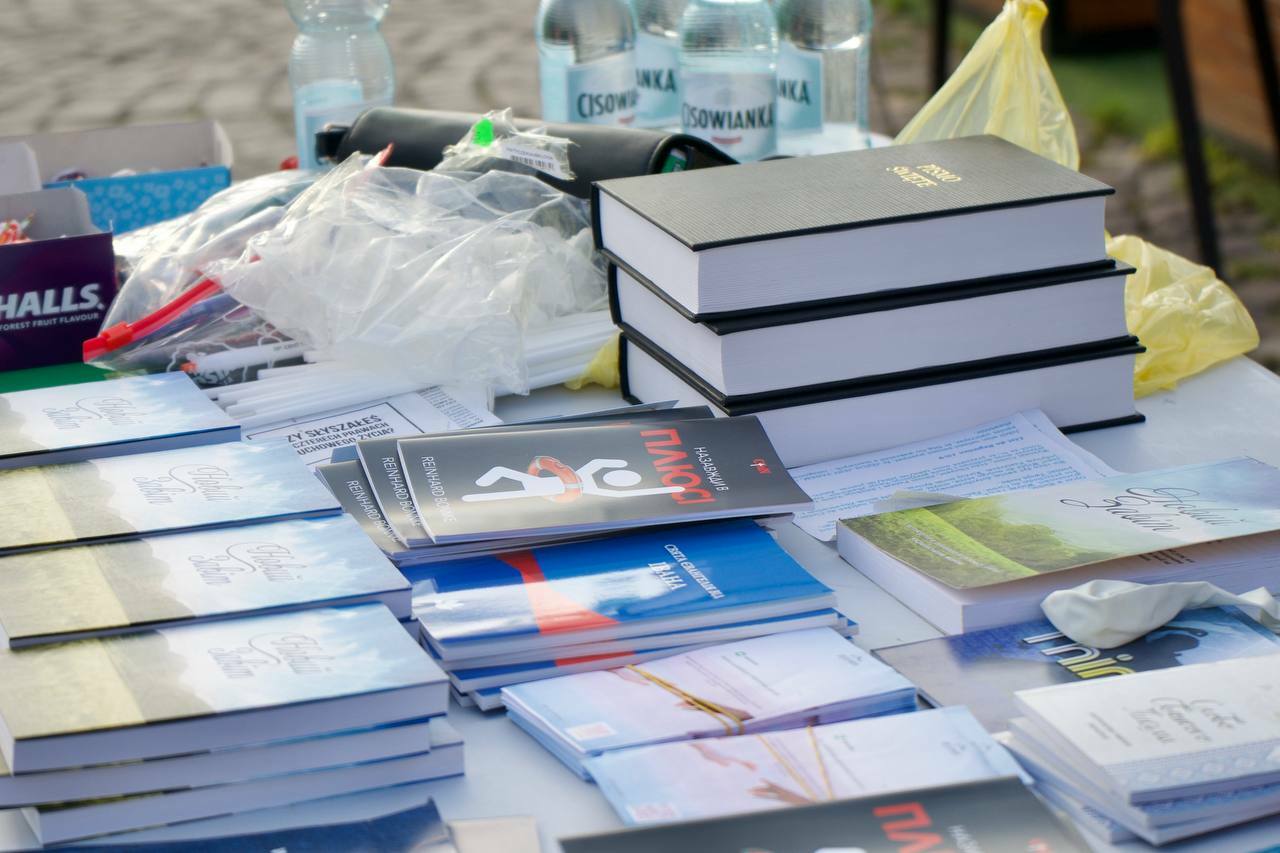 Fall season has started
While part of our team rests after busy summer camps season, other part continues to preach the Gospel and disciple teens whom we reached during summer camps!

Outreach in Rzeszów, Poland
With dozens of restaurants with outdoor seating, in a beautiful evening we preached the Gospel in the microphone for almost two hours. Several hundred of people heard the Gospel.

Bringing the gosple on the streets of Poland - this is what we do regularly. The young teenagers who recently got saved we get them involved in sharing the Gospel. We believe that the gospel should be preached and every believer can do it.

New Youth Discipleship Club in Bazaliya

This is the picture from the kids camp in Bazaliya one month ago.
After a kids camp we have started youth ministry for the first time. This picture is taken yesterday, We need your Monthy support so the teens/youth clubs can run all year around.
These teens came to meet our team and spend time with them.
There is a need to have somebody work with teenagers and young people in Bazaliya, so we support them helping lead teens clubs.
This summer some amazing people joined us to help us do kids camps and teens clubs and we are so grateful God let us meet and serve together!
Here is Nadiya's impression after serving with us:
"Despite the reality of war, I enjoyed my time with Solid Rock Mission. I met people eager to serve others and put other people's needs above theirs."


"Solid Rock has done over a dozen kids camps in Poland and Ukraine. We come to parts of Ukraine where you can hear the air sirens and the sound of the jets flying over daily. Some kids come from families of physical and mental abuse; when they come to the camps with evidence of this abuse, they think we will punish them when they do something wrong, but instead, we act towards them with kindness and love."


"At the same time, it's lovely to see how their lives change in three days. They start hugging each other and the volunteers. They run around with a smile; that's the most rewarding feeling."


"A couple of days ago, I went to Xherson. There was bombing multiple times a day and constantly at night. Despite the interruptions, we delivered humanitarian aid to civilians. But most importantly, we spoke with the locals who don't want to leave their homeland even in the face of war. They were happy to see others who were also not afraid to come and listen to their struggles and be there with them."

We are grateful for each one missionary who joined us in the labour and spent their finances and time to see God's Kingdom advance!
Tomorrow one more kids camp starts - this time in the orphanage in Ternopil! We believe it will be amazing time where every heart will be touched by the love of our Father!

We thank you for your prayers, for your financial support and for your love! It means a lot and we are so grateful!


"His Lord said to him, 'Well done, good and faithful servant; you have been faithful over a few things, I will make you ruler over many things. Enter into the joy of your lord."
Matthew 25:23