Right before the lock down, at Solid Rock Mission's Training Center, the youth missionary school held a 3-day training called, "Here am I, Send me!" This training was to equip young ministers for the work of God.


Young missionaries were taught on:
-How to create the structure for kids camp.
-How to become organized.
-How to be a good volunteer.
-How to work on a team.
-How to serve children in day camps.
-How to provide First Aid.
There are certain things that are always left out. These things are invisible, because they happen between man and God.
The camera lens can only capture certain emotions or actions of a person, but cannot look into its innermost corners of the soul to find out what it really feels like.
Our mission as ministers is not simply to provide theoretical information about God or the ministry of youth.
Our mission is to help teens experience a personal encounter with God and feel His love.
It is in these circumstances that these pictures will be able to tell about the inner experiences of a person, and not just be a skillful actor's acting on camera.
Ministers

Our local ministers praying over our teens.

Young ministers

Young ministers taking bold steps into ministry.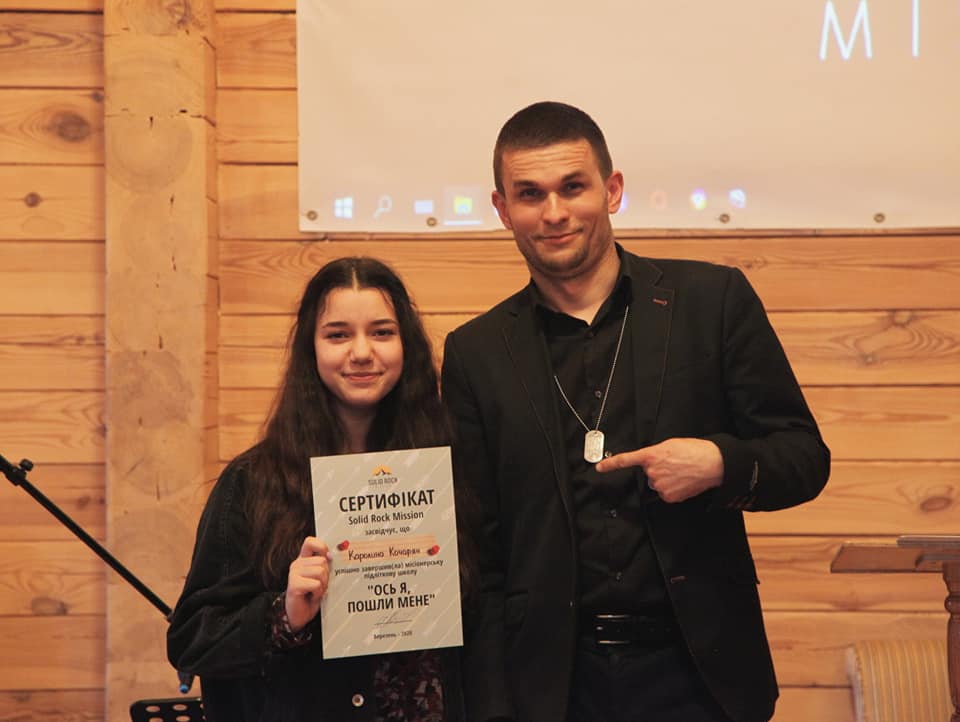 Teens are awarded certificates on successfully completing teen discipleship school.
Here are a few requirements from teachers and the school's leaders team:
1. Accept the fact that you are - a child of God and remain in His love
2. Follow Jesus and enter into your calling
3. For each of the teen to hear and listen to the voice of God
4. Do not be afraid to take responsibility and be obedient
5. And of course, do not forget to wash your hands thoroughly
| | |
| --- | --- |
| | . |
We ask that you keep each one of these young leaders in your prayers as they start of their journey as young ministers in the Kingdom of God.
If it is in your heart to donate for the work that is being done in this missionary center, it will be greatly appreciated.