All of you played a role in making these beautiful kids and youth to smile. Just wanted to to tell you all that
WE LOVE YOU
❤️❤️❤️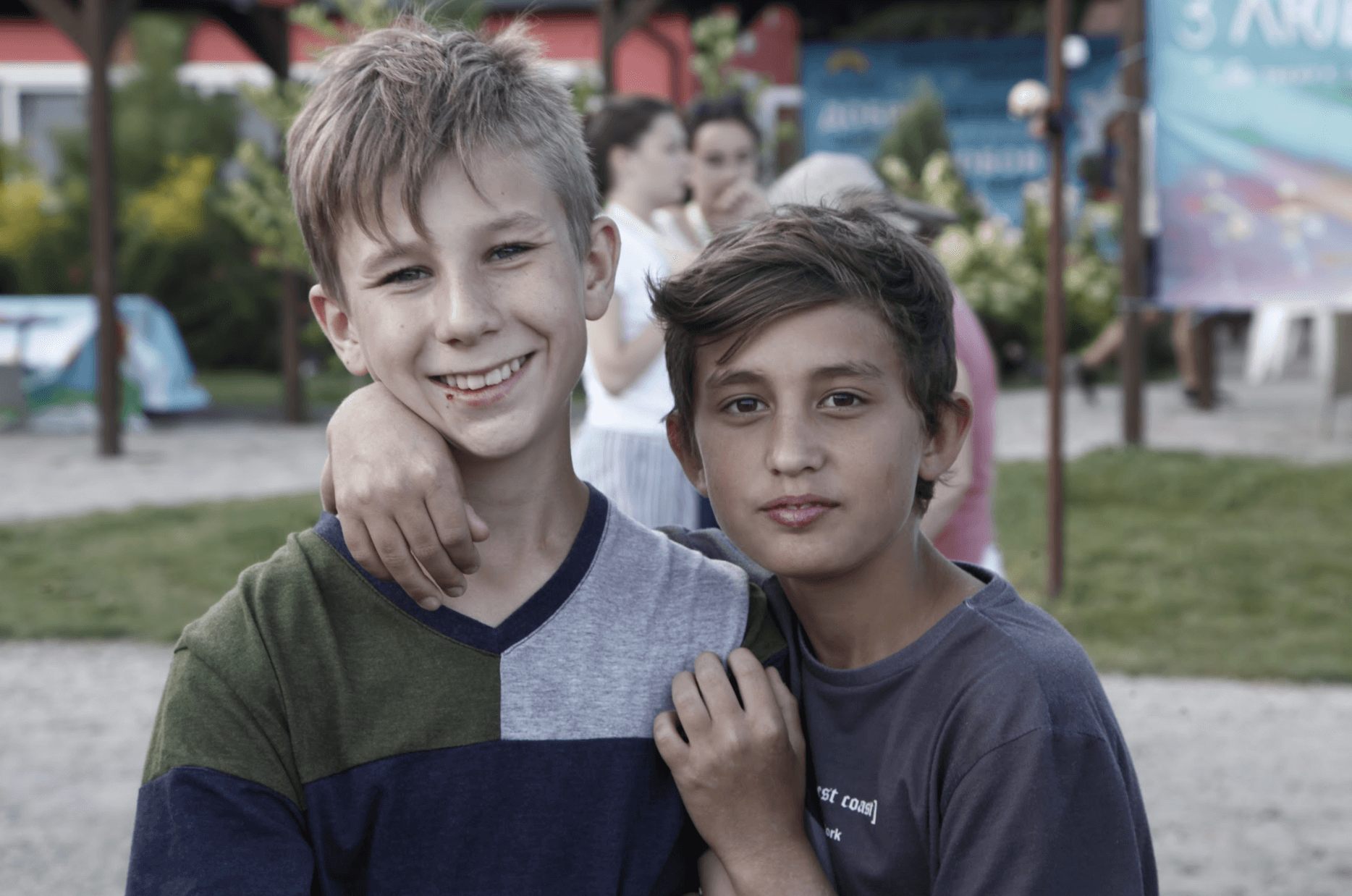 Filled with Holy Spirit during a prayer
David on the left side filled was with the Holy Spirit felt so much God's love. His tears wouldn't stop coming and he went around praying for his friends next to him. Later he would go around giving hugs and just loving on people during the teens/youth Revival Camp.
Sami lives in Golubivka and loves the Jesus.
His parents are part of out church and love the lord.

Revival Youth Camp
Their lives were changed as they came forward to receive Jesus in to their hearts. Powerful testimony of deliverance and being filled by the Holy Spirit.

Revival Youth Camp
Every morning we had morning exercises for guys and girls to stay healthy in Body, Spirit and our Soul.

Anastasia and Polina
Polina experienced the love of Jesus in a camp few years ago and not she serves all the time in kids camps, worship and SR Coffee shop.

The joy of the Lord is my strength.

Nehemiah 8:10

Thank you for your partnership!

Give thanks to the LORD, for he is good. His love endures forever.
Psalm 136:1

You can sponsor a child for just $10/month or 120/annually.

Subscribe and follow our pages in social networks!

© Copyright 2019 Company Name Corporate. All Rights reserved. Our mailing address is
5813 Circle Bluff Drive
Arlington, WA 98223